Welcome to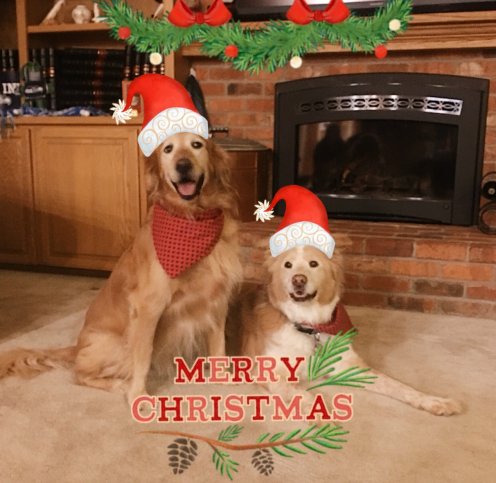 Chester and Chewie, our technical staff.
Old Britts is a mail order shop in the Seattle (USA) area providing parts, manuals and limited services for Norton Commando motorcycle owners. Even though we mainly deal in Commando parts, we do stock some parts and manuals for pre-Commando Nortons. You will find our prices competitive and easy to order with Commando parts manuals and exploded views online.
We will take and process orders Monday through Thursday, 8am to 4pm Pacific Time. Orders received Friday, Saturday and Sunday will be processed on Monday.
More on hours of operation and how to contact us
---
Bikes, bike parts and other stuff for sale
As stated earlier we are selling off bikes, bike parts and other stuff that Old Britts will no longer need or want to hang on to. Click on the following picture (of the big valve cylinder heads) to take you to our Sale Page.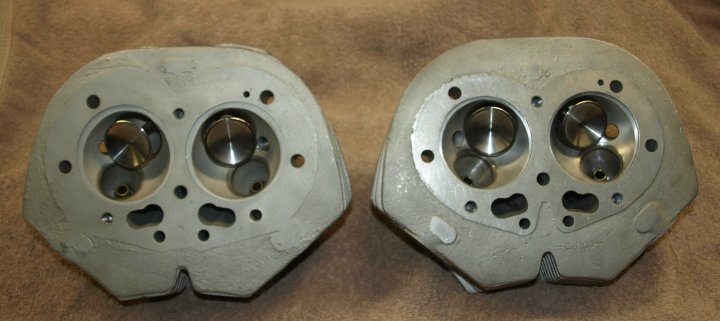 Last updated (08/23/17)
---

Electronic Ignition for Commandos.
Changed:
12/14/17
The next generation of Power Arc.
The next generation of Power Arc electronic ignition systems for Commandos are now available from Old Britts. For more information and pricing, click on the picture to the left.

New Products
Changed:
12/14/17
New products that have just been made available or products that are now back in stock.

We are back into production of additional parts that have been out of stock for some time. We will add them to this list as they become available again.

Norton
Changed:
12/14/17
Norton factory and after market parts. Parts are listed by model year or by general groupings.
Old Britts products and services
Changed:
12/14/17
Products manufactured by Old britts and services performed by Old Britts.
Old Britts new Commandos
Changed:
07-10-13
Information and pictures about our first all new Commando and information on our next new Commando build.
Also a link to the old series of articles that started to show how to build a new Commando or restore your Commando.
Our products
Changed:
12/14/17
A stroll through our shop showing our products.
Seats
Changed:
12/14/17
Seats and Seat Covers for Nortons that are Made in England for Old Britts.
Stainless Steel Products
Changed:
12/14/17
Stainless Steel Replacement Parts, Kits, Braided Lines and Hardware.
Books and Manuals
Changed:
12/14/17
We stock a large selection of motorcycle books, factory manuals and after market manuals.
Ordering/Contact
Changed:
04-22-00
How to order from us and how to contact us.
Technical Articles
Changed:
08-01-17
Technical articles for the restorer, racer or enthusiast.
Bike Articles
Changed:
12-14-09
A number of fun articles about vintage bikes and enthusiasts also pictures of our friend Les Cook.
About Old britts
Changed:
12-09-03
How to contact us and information about Old britts.
---
This page was written and designed by F. H. Eaton & Associates if you have any questions or comments please contact us at info@fheaton.com.