Les was a meticulous Norton restorer, road racing champion, and a good friend to many vintage bike owners.
Lesí family had a memorial service at the American Legion Hall in Puyallup, WA, December 5, 2009. Over one hundred friends, family and customers showed up with Norton Commandos proudly displayed out front. The racers and customers that knew Les during his racing years found out a lot about his earlier years from his faimly and his Union buddies. In return, his family found out a lot about his racing years from his many racing friends and customers who own bikes restored by Les.
Joe Smith plans to dedicate his annual Olympic Peninsula Ride to Les.
pictures of Les.
(updated 11/30/09)
If you have pictures of Les that you would like to share, please send them to us and we will post them here.
---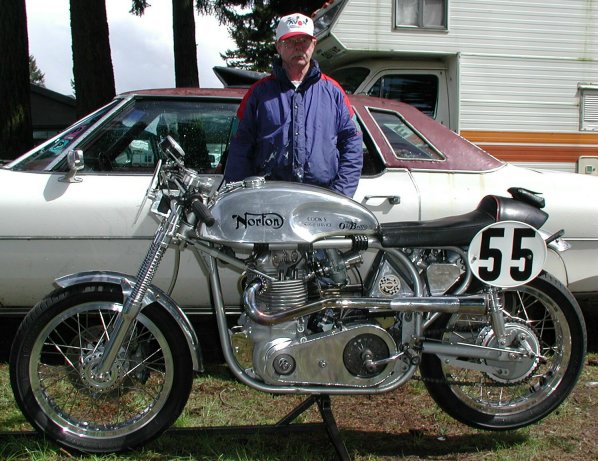 ---
Submitted by Jim Doty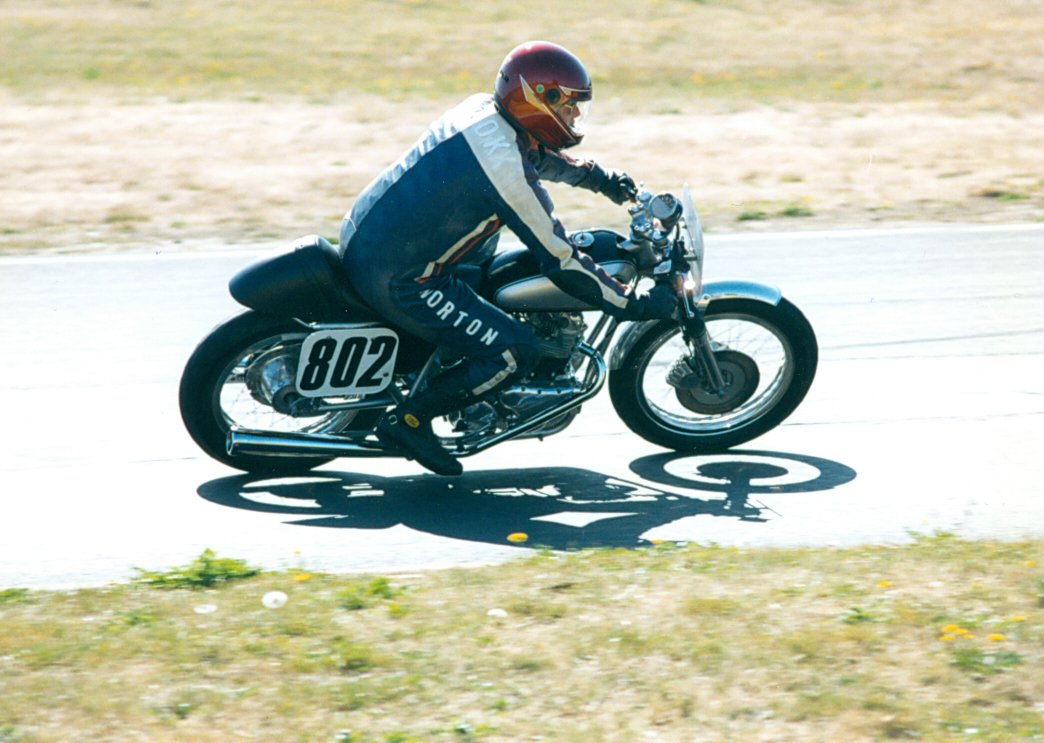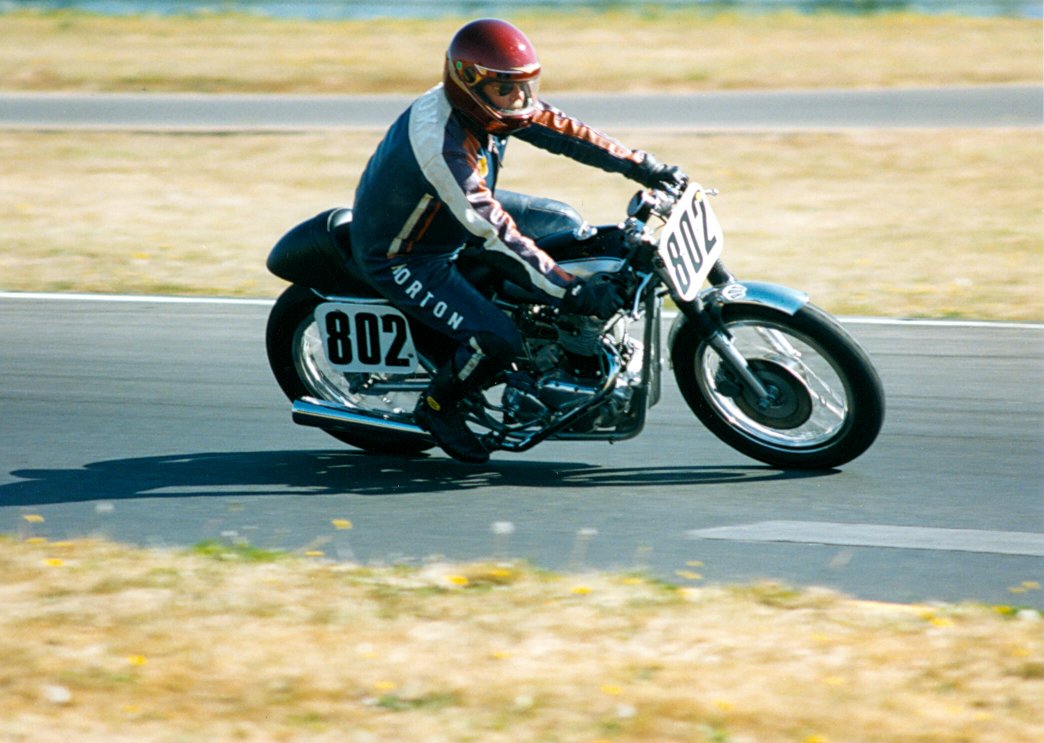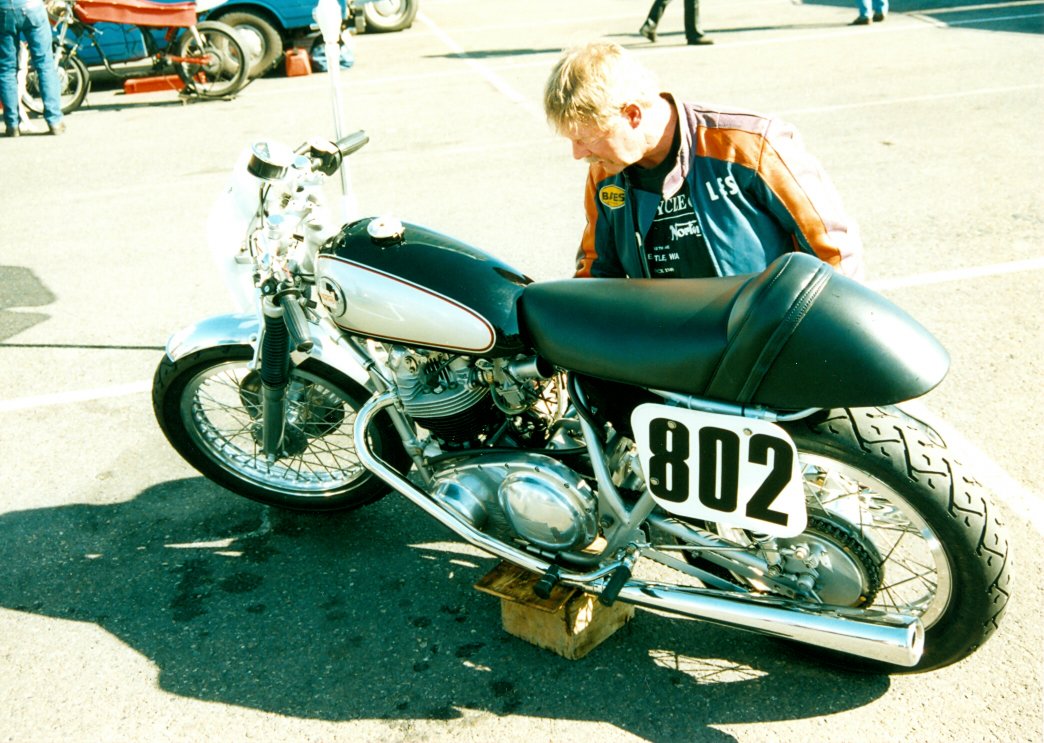 ---
Submitted by Dean Nissen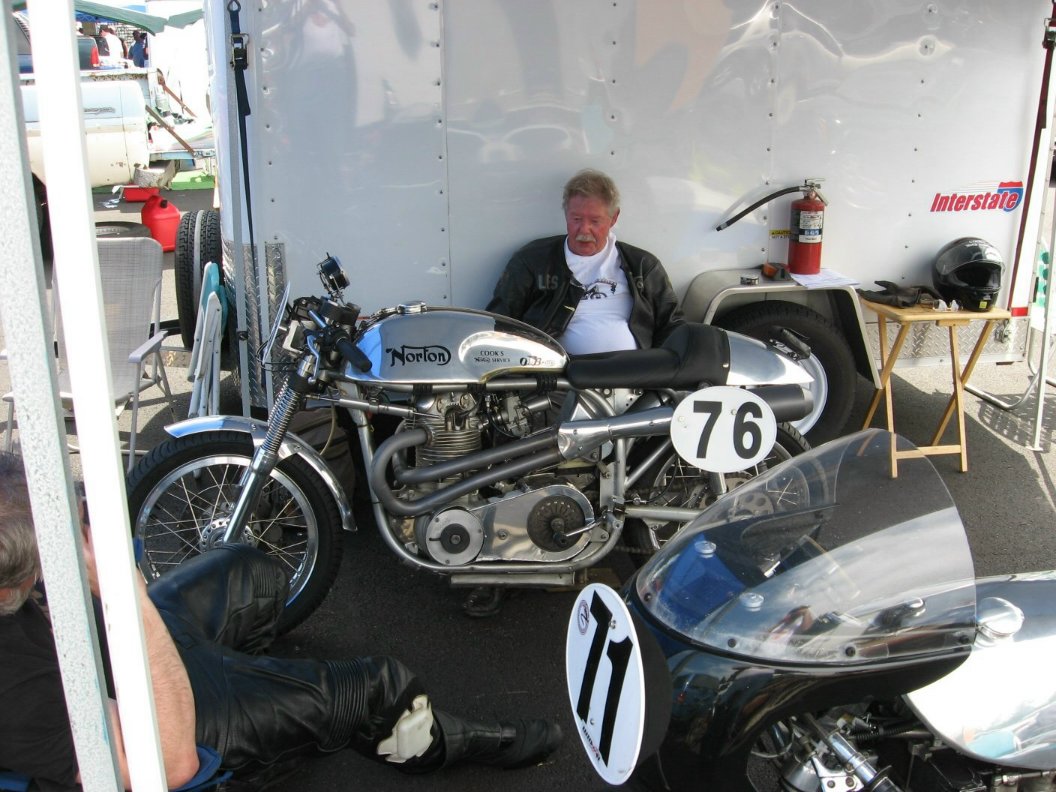 ---
Submitted by Duncan Craick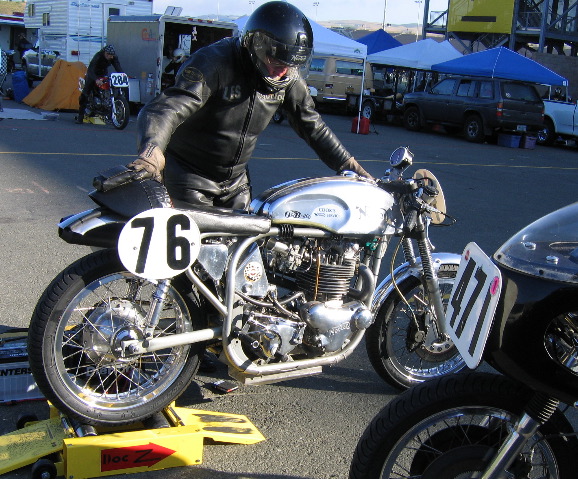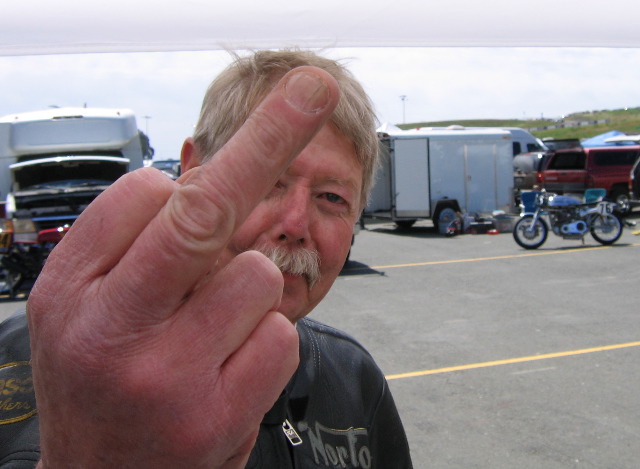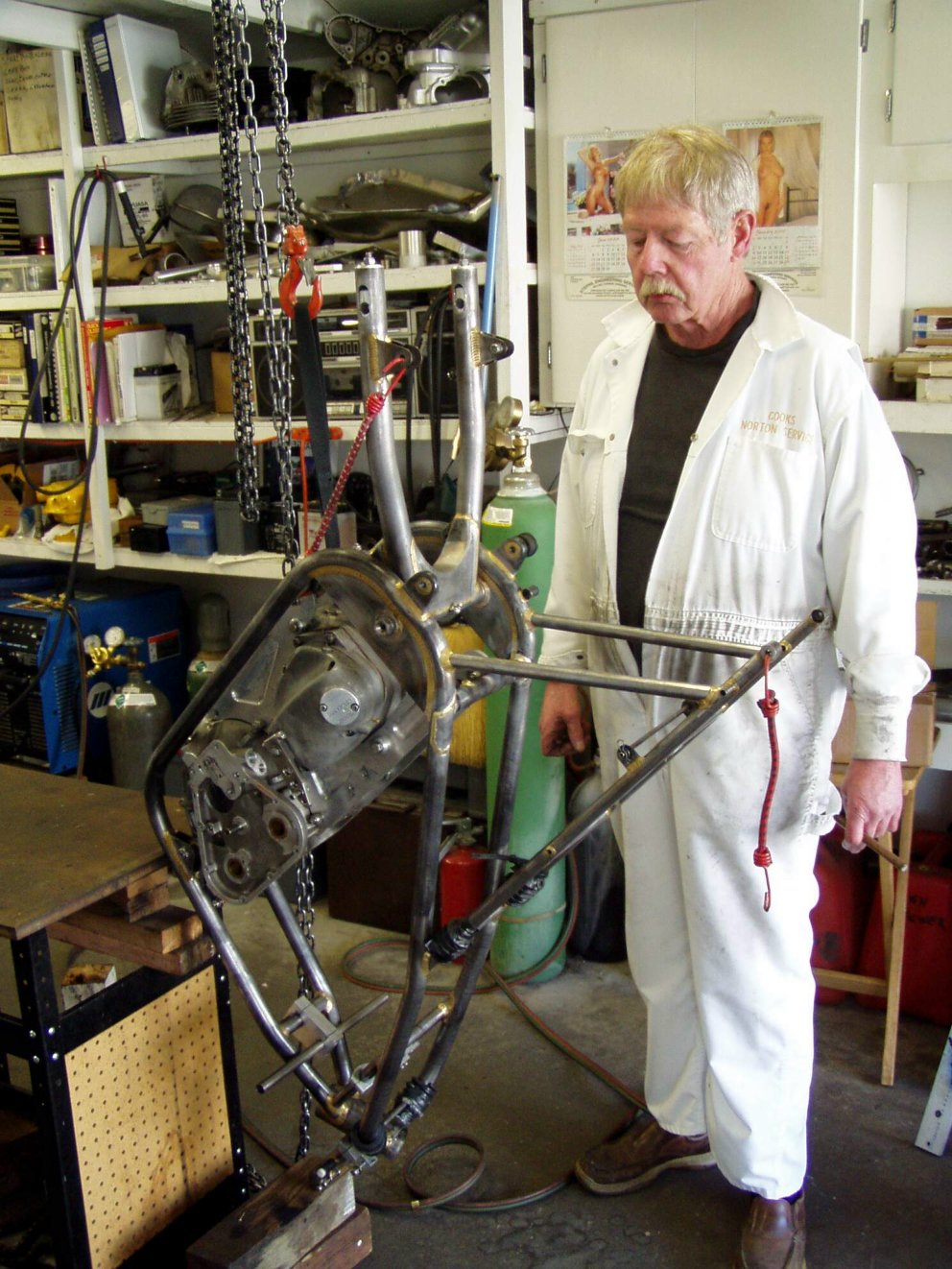 Les at Sears Point: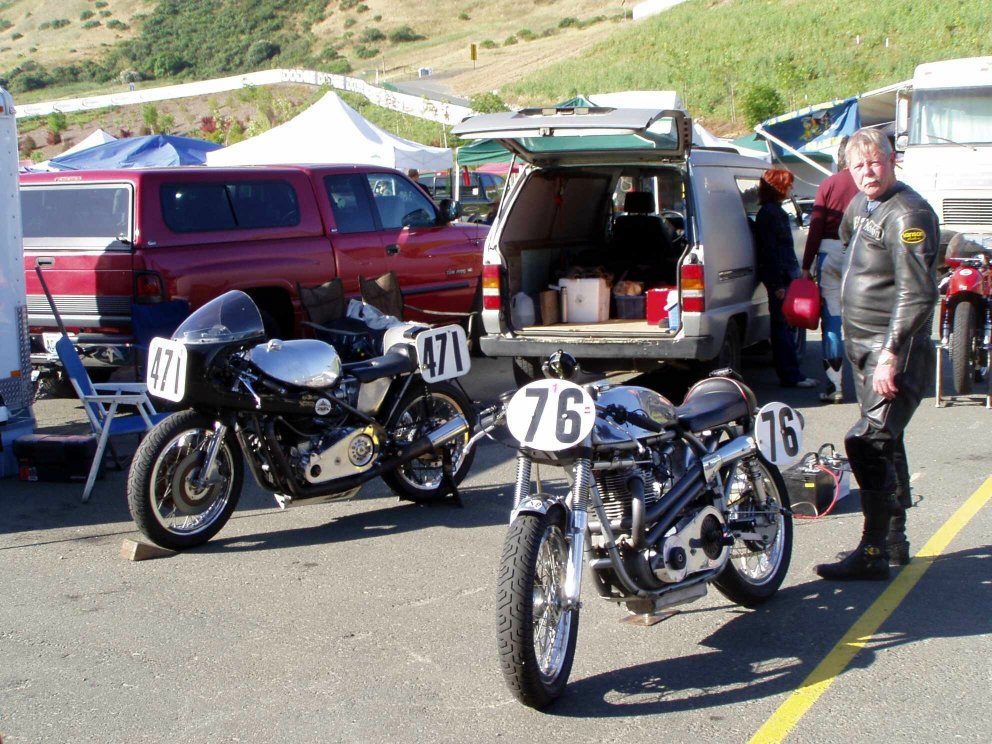 Les in England with Duncan Craick, October 2006: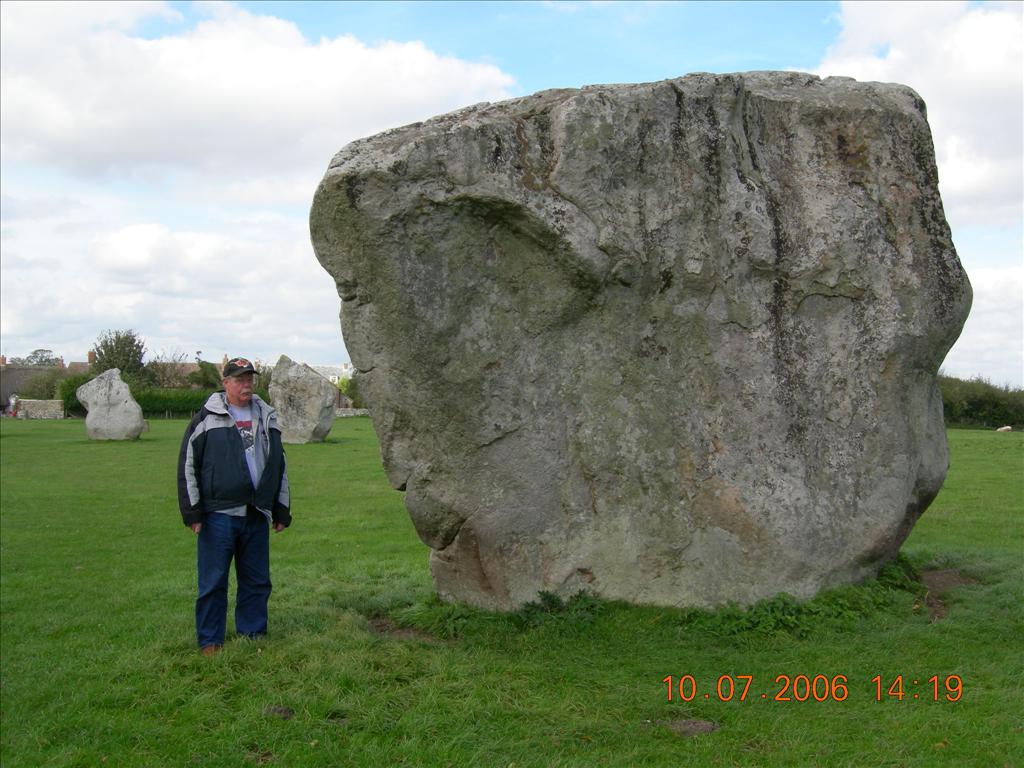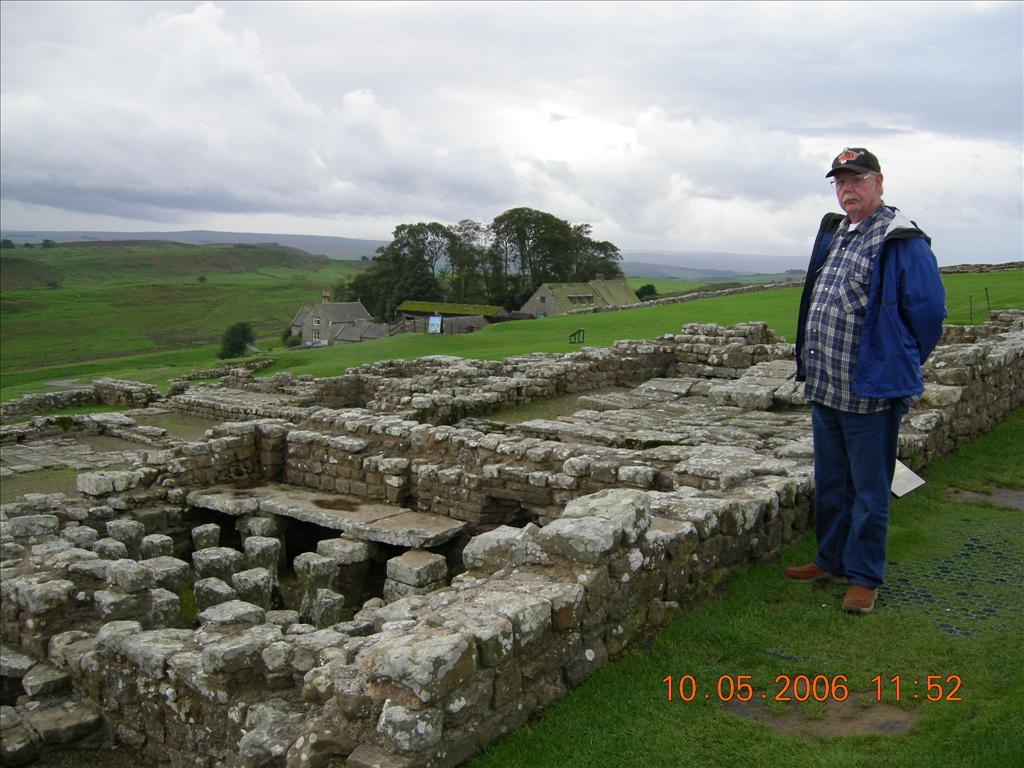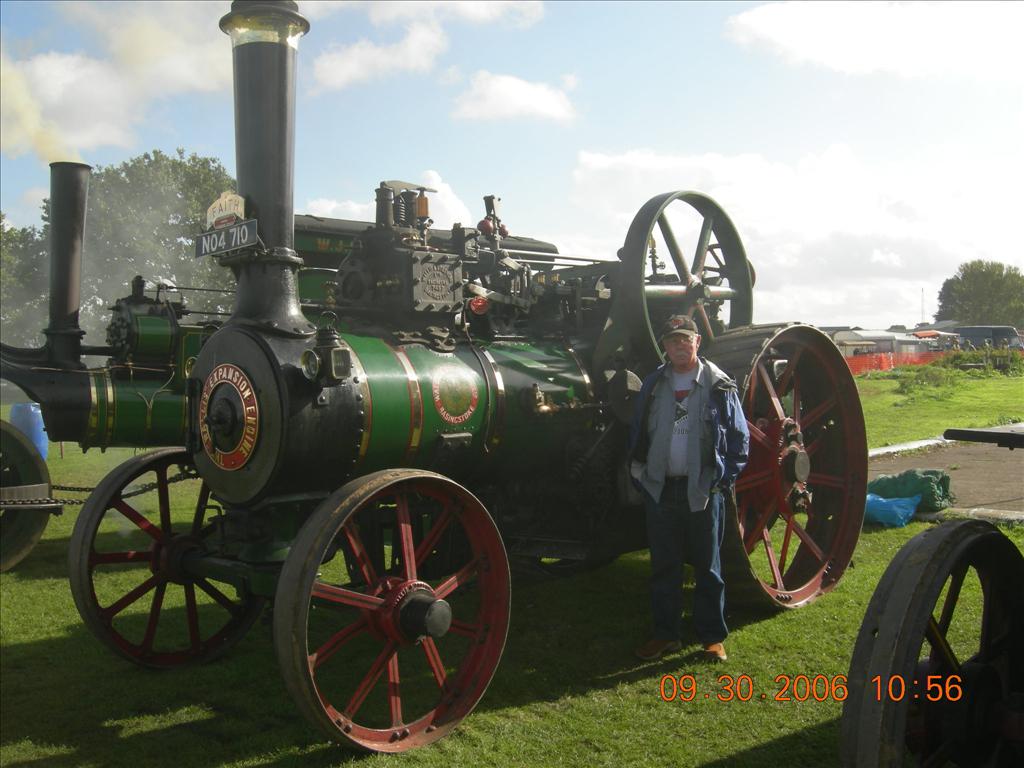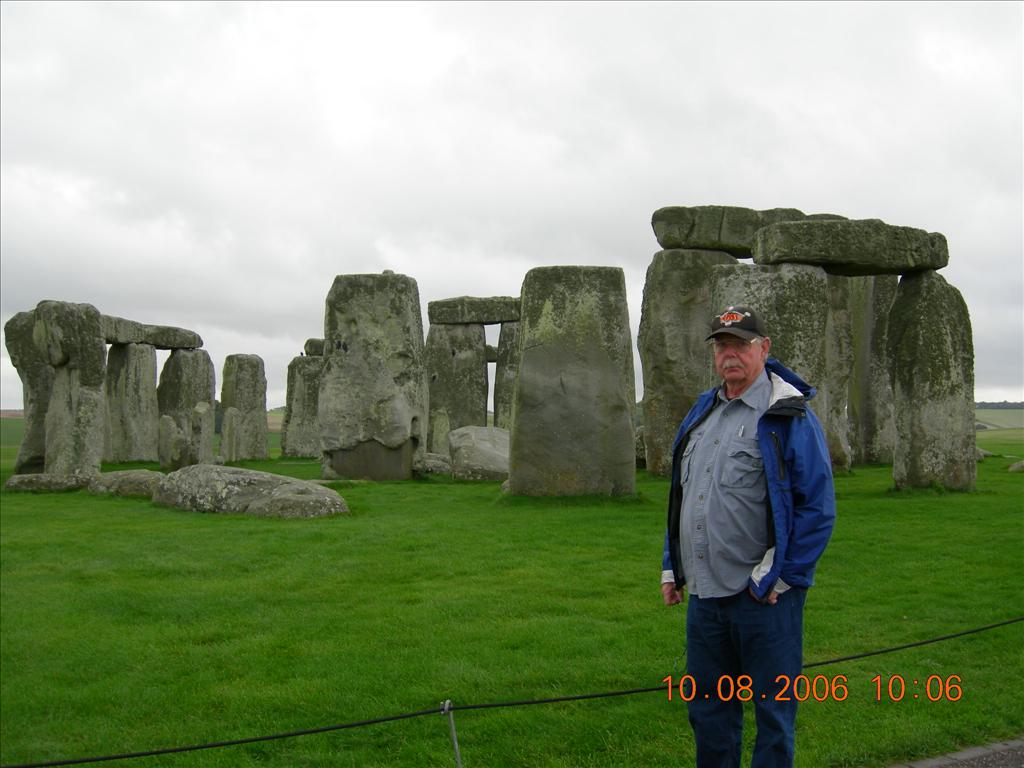 Les at Thunder Hill: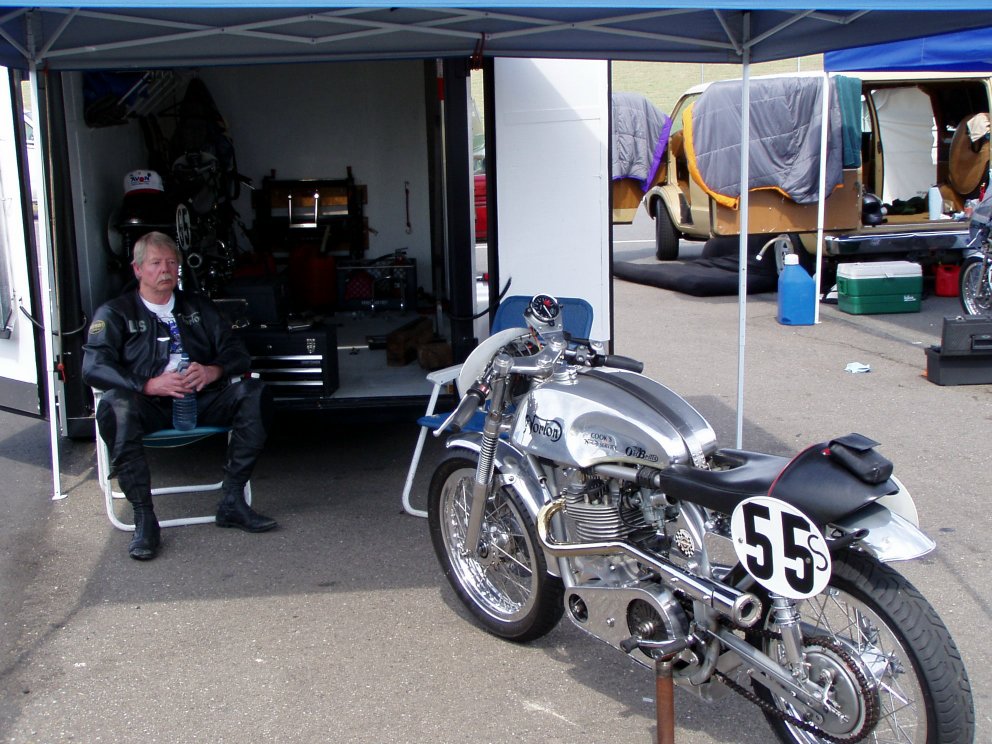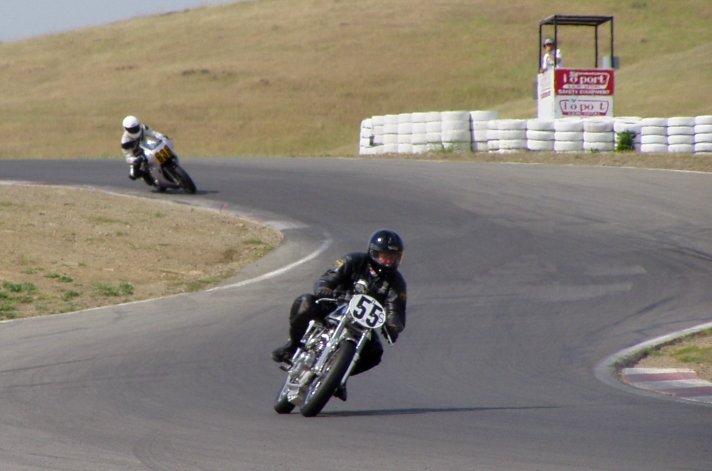 ---
I was so saddened of Les's passing. I met him back in '99, at Sonomafest, Sears Point Raceway. That's when they had the vintage bike racing the week before the modern machines came in. Anyway, he was so polite and full of information about Nortons. He let me park my '70 Fastback where he was pitted, allowing me to walk the racetrack and enjoy the day of racing. I was with Les only a few hours back then, but they where very memorable to me. May he rest in peace! Darrell Osbourn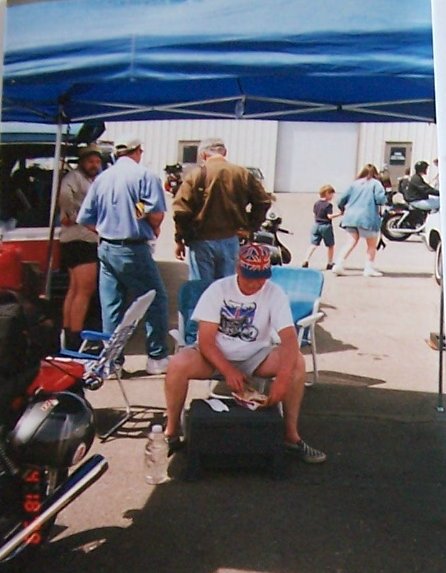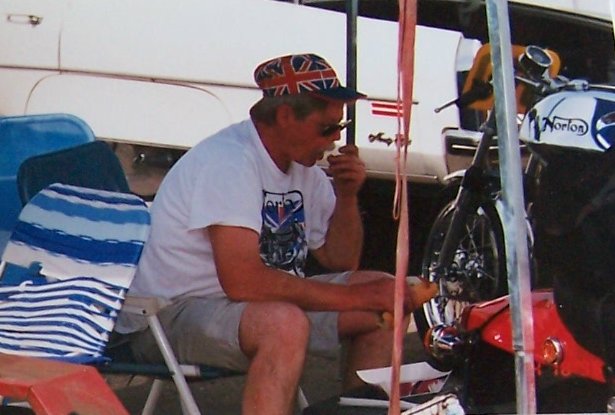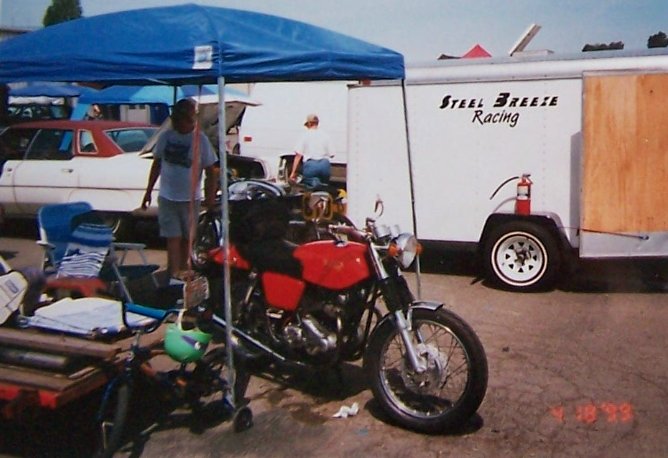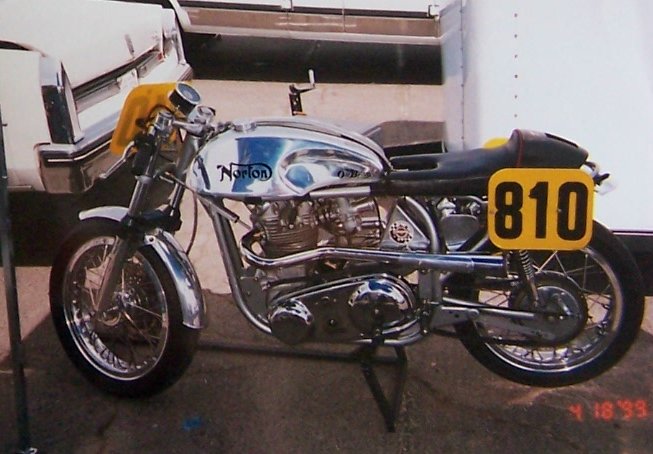 ---
We found an article that Les wrote about his P11 racer dated 08/25/96
Les's Norton P11 Road Racer
---
This page was written and designed by F. H. Eaton & Associates if you have any questions or comments please contact us at
info@fheaton.com
.