Din Socket for Charging Access

Last updated 12/14/17.
Socket, part number 70-501011, $33.85.
Straight din plug, part number 70-501012, $22.05.
Right angle din plug, part number 70-501013, $18.61.
Bracket for Din Socket, Pre 1975 Frame, un-painted, part number 70-501014, $35.00.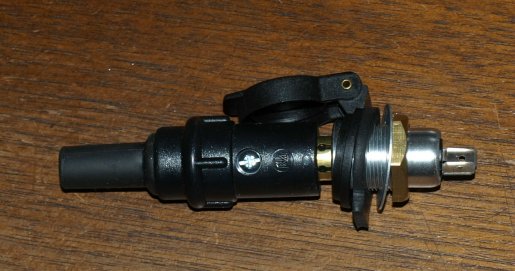 Straight din plug, plugged into the socket.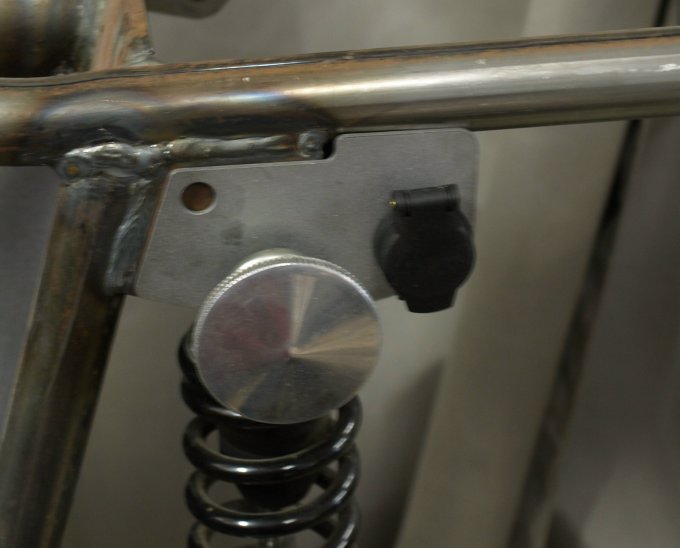 Bracket mounted on a frame.
The bracket is designed to fit inside the frame welds, so the top shock mount bolt should hold the din bracket in place. This bracket comes un-painted and can be placed on the right or left side of the bike. If the frame welds are not standard and the bracket needs additional securing, the additional hole in the bracket can be used to drill out the frame brace and a bolt can be added.
---
Old Britts Home Page…..Products, Ordering
---
This page was written and designed by F. H. Eaton & Associates. If you have any questions or comments, please contact us at
info@fheaton.com