Braided Stainless Steel Oil Line and End Clamp

The prices quoted are current as of 12/14/17.
The braided, stainless steel oil line (part # 54-800122, $18.00 per foot), is 1/2" ID. The end clamps for this oil line (part # 54-800123, $13.95 each), are chromed. The following pictures show the front and rear views of the hose clamp. As you can see from the pictures, there is a chrome cover over the hose clamp. This cover protects the end of the braided line and dresses up the end for a professional look.
The front of the hose clamp.
The back side of the clamp, showing the hose clamp inside the cover.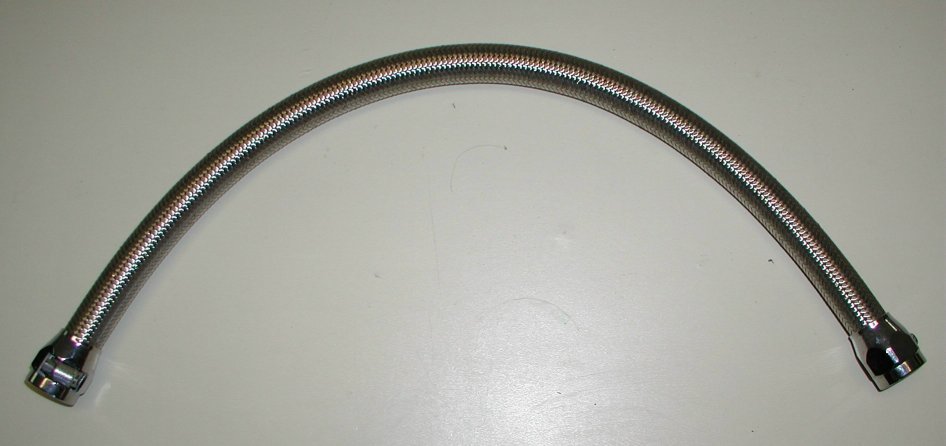 As used in the breather hose (13_062619/A).
---
Return to Old Britts home page ….. Our Products, Ordering
Oil and Break Line Making Supplies
---
This page was written and designed by F. H. Eaton & Associates if you have any questions or comments please contact us at info@fheaton.com