Headlamp Socket Converter, Spring Wire Connectors
The current price for this socket (part # 51-553738) is $9.68, as of 12/14/17.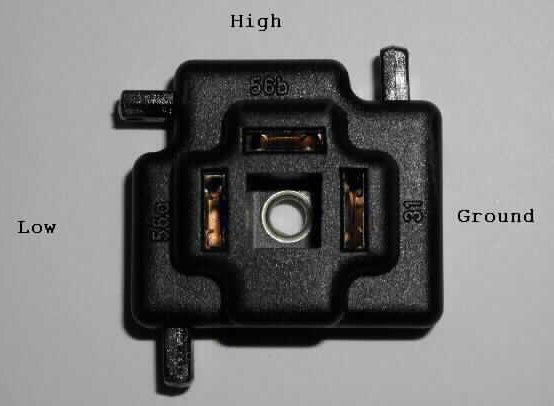 This socket converter is designed where you strip your wire, push in the spring tab until you see a hole in the plastic tab, insert the wire into this hole and the spring will hold the wire in place. See the above labeling for which wire goes into which hole.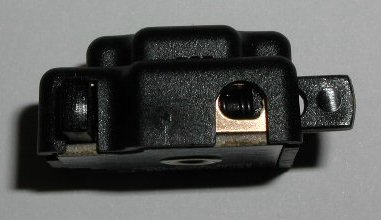 ---
Return to Old Britts home page ….. Our Products, Ordering
Norton Parts…. Misc. Electrical, Lighting
---
This page was written and designed by F. H. Eaton & Associates if you have any questions or comments please contact us at infon@fheaton.com