12V Power Arc Coil, Coil Mounting Kit and Plug Wires
All prices listed are current as of 12/14/17.
---
12V Dual Fire Power Arc Coils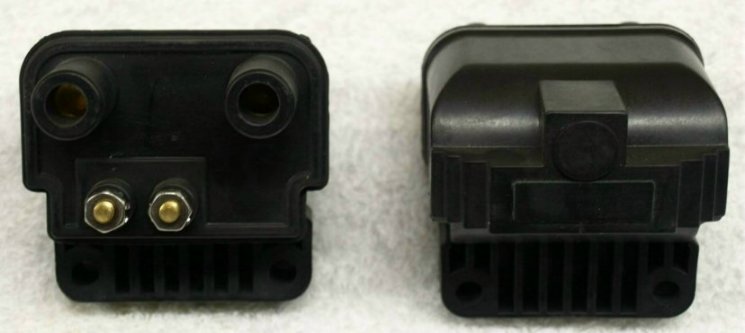 The front and back side of the Dual Fire coil.
Power Arc dual fire coil, part number 51-150102, $75.00.
This Dual Fire coil is designed to provide fast recharge and hot spark for the Power Arc ignition that has three sparks per each compression stroke. This coil will work for positive grounded and negative grounded systems. Plug wires can go to either spark plug. The two terminals are not polarity sensitive, so the black and red wires can go on either terminal.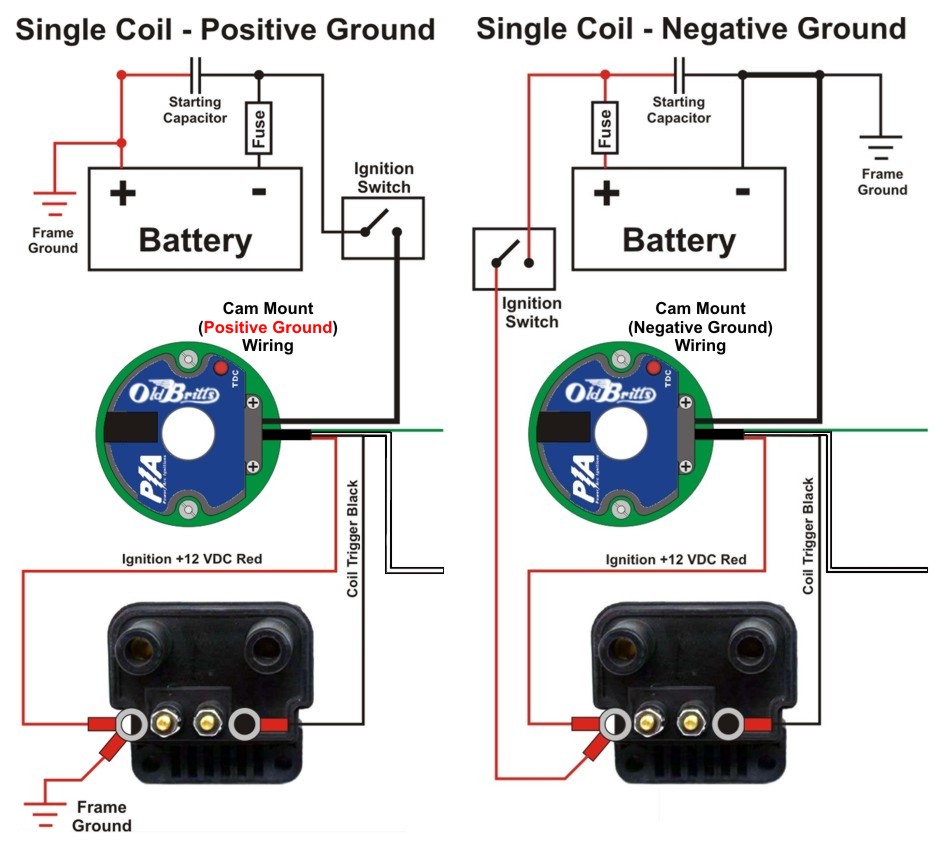 ---
The Power Arc Coil Mounting Kit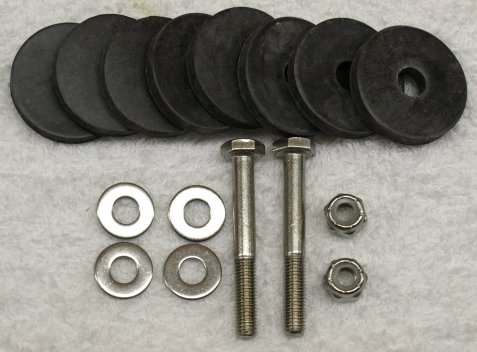 The coil mounting kit.
Coil mounting kit, part number 51-150104, $6.12.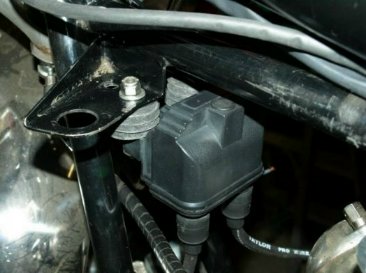 The coil mounted on a Commando.
---
The Resistor Spark Plug Wires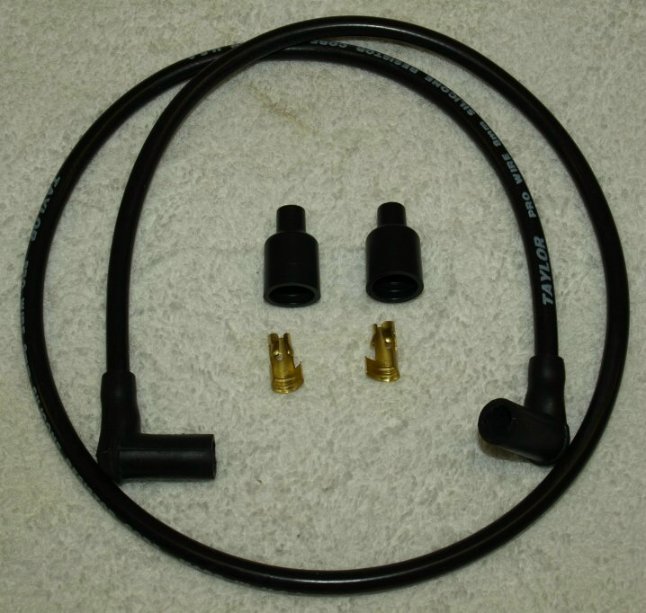 The resistor plug wires as supplied.
Resistor spark plug wires, part number 51-150103, $18.00.
The plug wires come in one piece with two rubber coil boots and two brass connectors.
The plug wires need to be cut to the desired length. Cut the wires 3/4" longer than the final length desired. This is normally 11 3/4" for coils mounted as shown in the coil mounting picture.
Slide the coil rubber boots over the end on the cut end of the plug wire.

Trim back 3/4" of the black outer rubber casing and the white inner casing exposing the carbon core.

You may want to practice on the scrap plug wire that was left over after you cut the wires to length.

Fold back the carbon core and slip the brass connector over the end of the plug wire with the carbon core against the back of the connector, away from the crimp ends.

Using a pair of pliers, if crimpers are not available, crimp the brass connector over the plug wire. The crimp end of the connector should be completely over the plug wire with the folded end of the copper core just at the end of the crimp end of the connector.

Now slide the rubber boot back up to the brass connector. The brass connector should stick out from the top of the boot about 1/4".
Return to Old Britts home page ….. Our Products, Ordering
Norton Parts ….. Misc. Electrical
---
This page was written and designed by F. H. Eaton & Associates if you have any questions or comments please contact us at info@fheaton.com