Norton Oil Filters
All prices are current as of 12/14/17.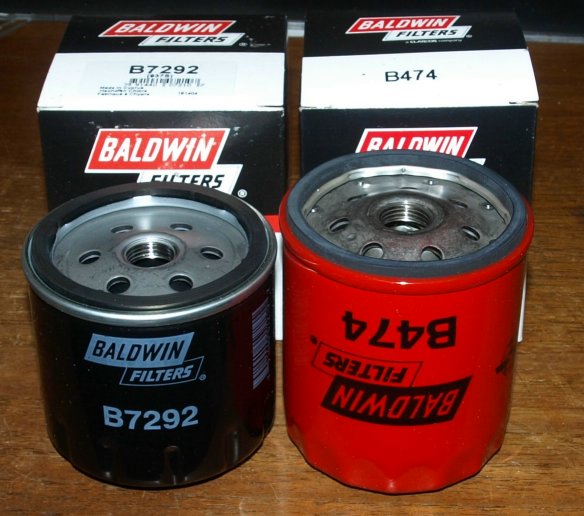 This pictures show the stock replacement oil filter, B7292, on the left (black) and the Baldwin oil filter, B474, on the right (red). The factory has used the Baldwin B7292 for their replacement oil filter, so we decided to stock them for consistency. Both filters have the same diameter, but the B474 is bit longer. This does not cause a problem for fitting and in fact does add a bit more oil to the system. The B7292 filter is made in Cyprus and the B474 filter is made in the USA.
The stock replacement oil filter (Part # 06-3371) is $22.39 each and the Baldwin B474 filter (Part # 42-200002) is $15.62 each.
---
Return to Old Britts home page ….. Our Products, Ordering
Norton Parts …..Frame…..Oil System
---
This page was written and designed by F. H. Eaton & Associates if you have any questions or comments please contact us at info@fheaton.com