Modify Customers Battery Box for Starter Upgrade
The stock battery box (06-2557) needs to be modified to fit around the starter motor. The battery box in the following pictures is from a 1972 and later Commando. This battery box has room for the larger battery that is required to run the starter.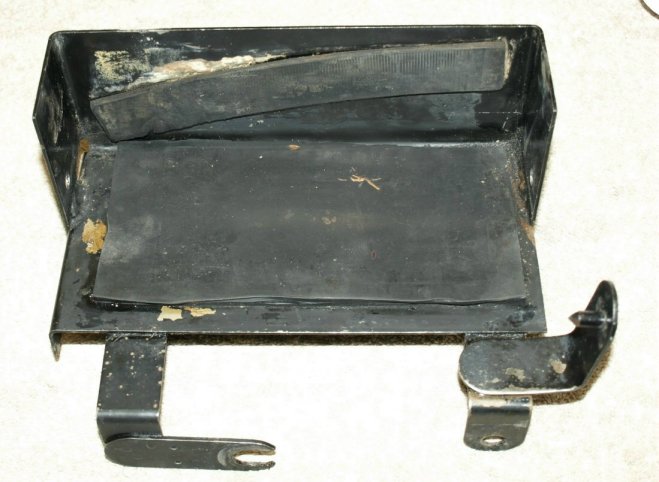 The stock battery box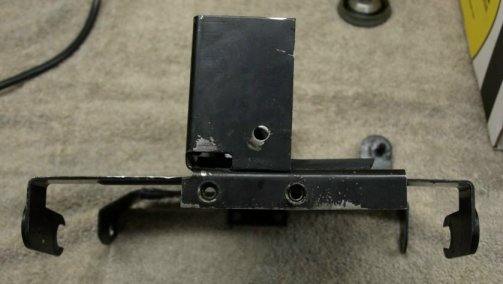 The front of the stock battery box.
The left side, front mount needs to be removed and a new mount welded in its place. The front flang where the rear air box plate mounts needs to be removed.
We also changed the stock battery hold down system to a simular type found on the MK3. We weld a hook in the front and two spacers in the rear. The rear spacers will accept a 1/4" bolt that passes through the battery strap. The MK3 battery strap buckle is used in the front.
If you want to maintain the stock ignition switch position, the air box back plate (06-3055) will need the bottom cut down. This removes the mounting holes, so two holes need to be drilled into the plate and the front side of the battery box. If you send us your black plate we will cut it down and drill the new mounting holes for no additional charge except for the additional hardware to secure the plate to the box. Two 1/4" bolts washers and lock nuts is all that is required.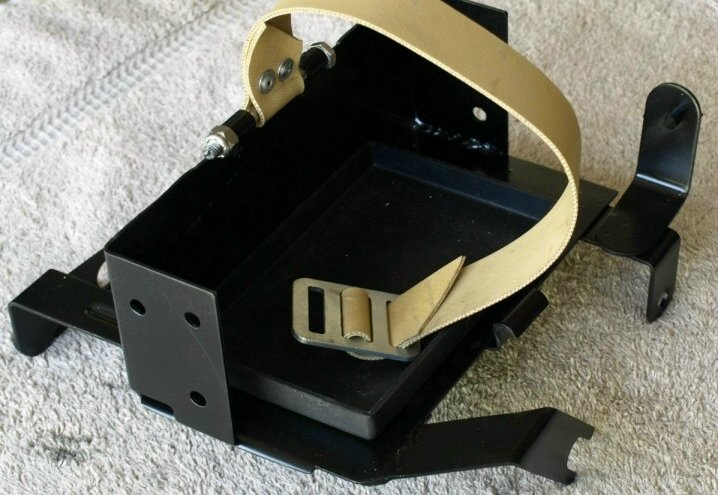 The modified battery box.
For earlier battery boxes, the same modifications can be performed, however the battery mounting area is too small and will have to be removed. A new battery mounting system will have to be added. We are not planning on performing this modification since new battery boxes are available and we plan on modifying them for the earlier bikes.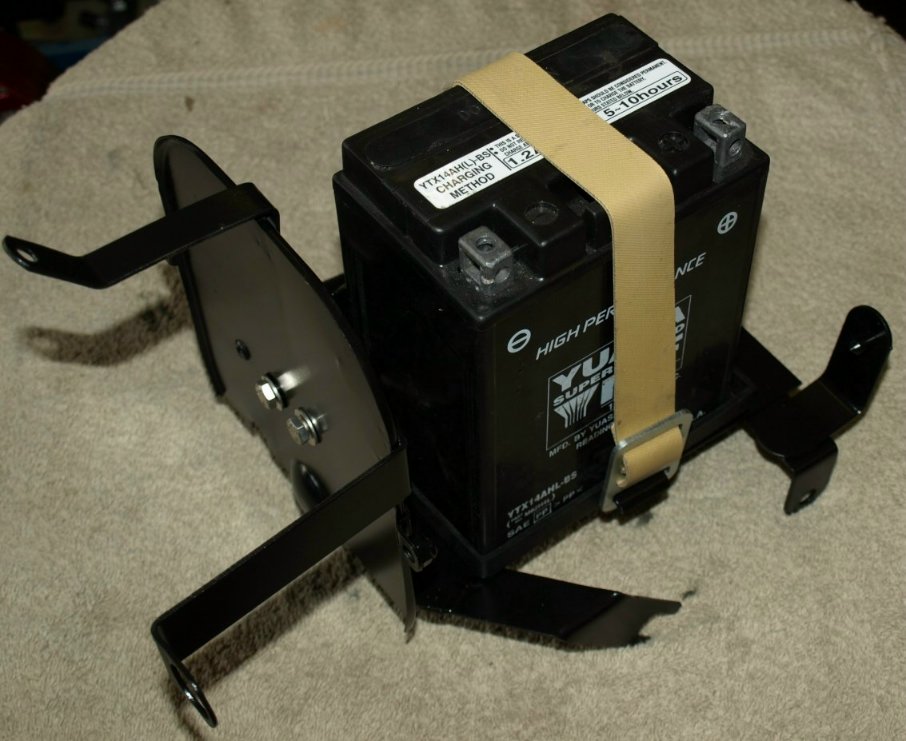 The front of the modified battery box with the back plate mounted.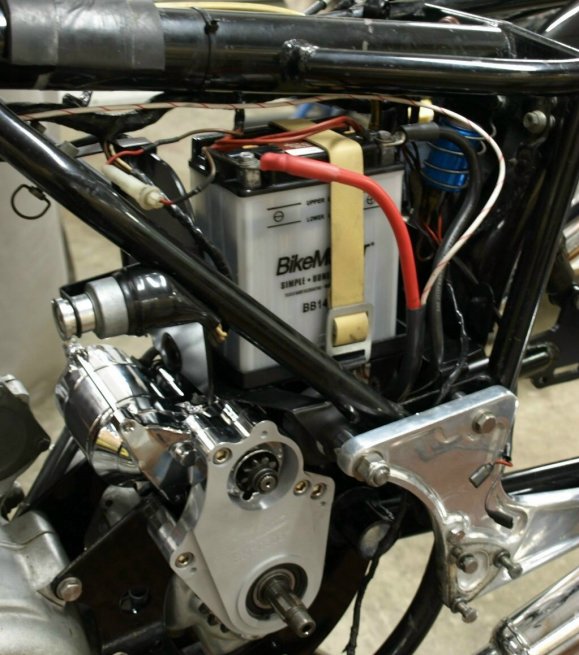 The modified battery box mounted on a bike.
We will bead blast your battery box and the back air box plate and you will need to paint or powder coat your battery box. We will include the battery strap, buckle, rubber battery tray and strap hardware for this modification (38-600208). The current price is:
$233.937 as of 02/12/18
---
Return to Old Britts home page ….. Our Products, Ordering
---
This page was written and designed by F. H. Eaton & Associates if you have any questions or comments please contact us at info@fheaton.com