Positive Ground Rectifier
Replaces Lucas 49072
The current price for this rectifier (part # 17-49072/R) is $52.20, as of 12/14/17.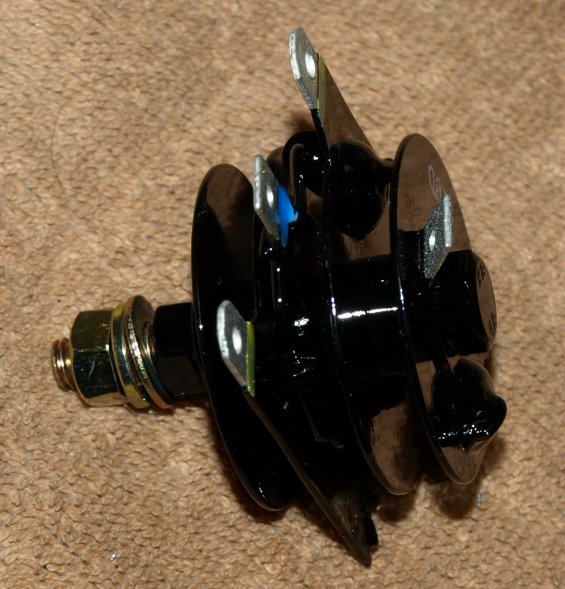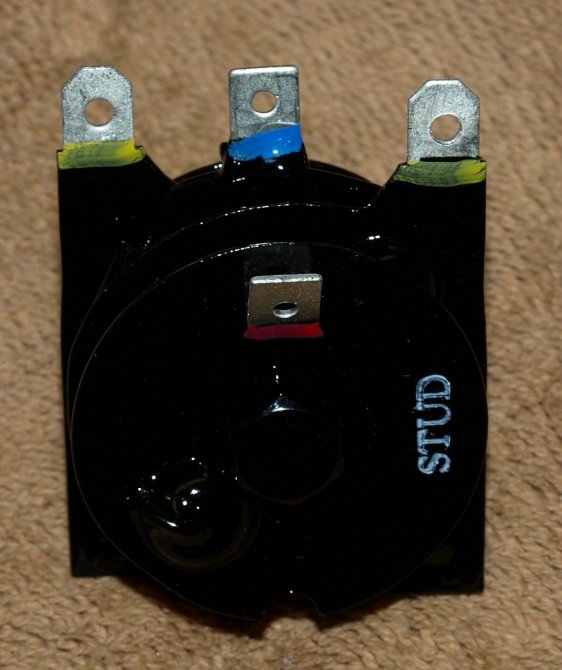 ---
Rectifier Wiring
This type of rectifier will have three or four terminals. Two terminals are always hooked to the two wires from the alternator. One wire is always hooked to the negative side of the battery. The fourth terminal, if present, hooks to ground along with the mounting stud. If the fourth terminal is not present, then the mounting stud is the ground terminal.
Looking down on this type of rectifier the terminals are offset with one terminal in the center.
The center terminal is where the battery (negative) wire hooks.
The two terminals on each side of the battery terminal are where the alternator wires hook. It does not matter which alternator wire hooks to which alternator terminal.
The ground wire terminal, if present, will be at the other end of the rectifier, normally at the other end from the mounting stud.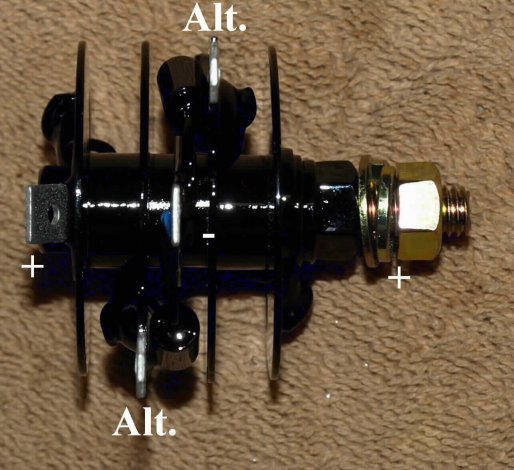 In most cases the Commando wire colors are:
Battery wire: Brown/White or Brown/Blue
Alternator wires: Green/Yellow and White/Green
Ground wire: Red
---
Return to Old Britts home page ….. Our Products, Ordering

Norton Parts….. Electronics
---
This page was written and designed by F. H. Eaton & Associates if you have any questions or comments please contact us at info@fheaton.com