Boyer Power Box, Single Phase

The current price for the Power Box (part # 17-400001) is $159.81, as of 03/25/13.
These pictures show the Boyer Power Box. This Power Box is 3 5/8" long, 2 1/2" wide and 1 3/8" thick. This Power Box will work with both Positive Ground and negative ground systems.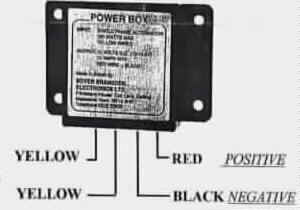 Input: Any permanent magnet alternator, single phase two or three wire, up to 180 Watts.
Output: 13/14 Volts DC (Charging 12 Volts).
Size: 66mm Long, 62mm Wide, 35mm High, 92mm x 66mm Mounting Flange.
Weight: 200 gms.
Mount the unit in free air: This can be in a battery box, but some air for cooling is required.
Use rubber vibration mounting for severe conditions.
Never connect the battery the wrong way round: A fuse must be placed in one of the battery connections.
When running without a battery: No fuse is required and it is in order to short the output to stop the engine.
The following wiring diagrams show how to wire in the Boyer Power Box.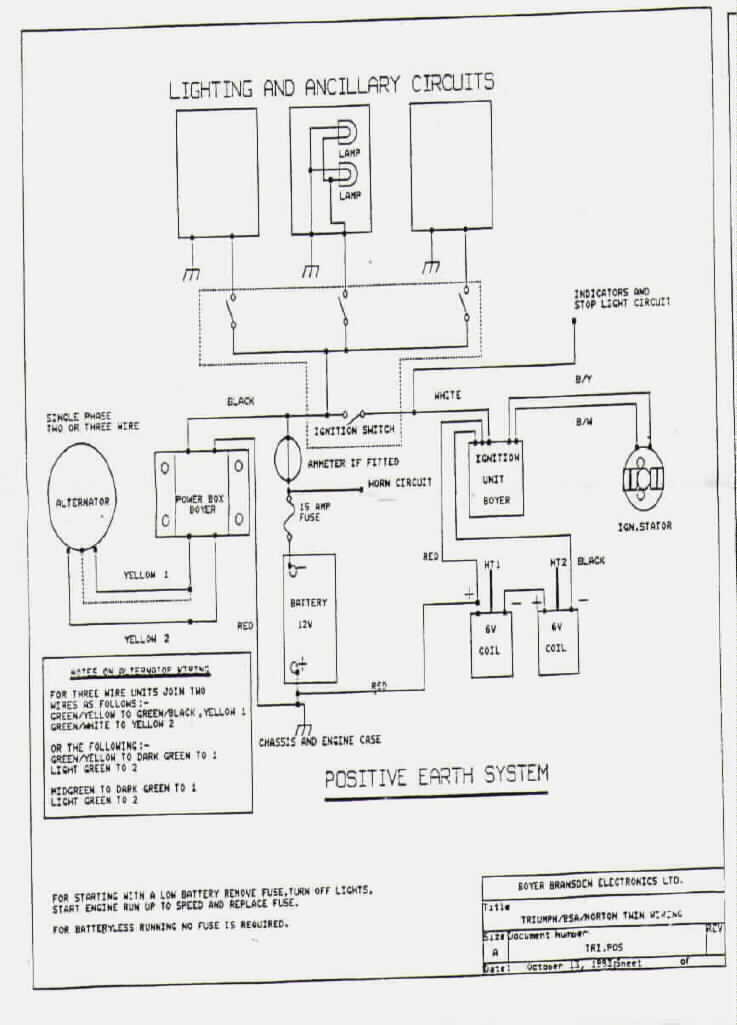 ---
Return to Old Britts home page ….. Our Products, Ordering
Norton Parts….. Electronics
---
This page was written and designed by F. H. Eaton & Associates if you have any questions or comments please contact us at info@fheaton.com