Front Disc, Wheel Spacer, Seal & Lockring
The prices are current as of 12/14/17.

This picture shows the front disc, wheel spacer, seal and lockring. The spacer (part # 06-3919, $15.88) is on the left. The seal (part # 06-7614, $0.82) is in the center and the Lockring (part # 06-0363 $23.15) is on the right.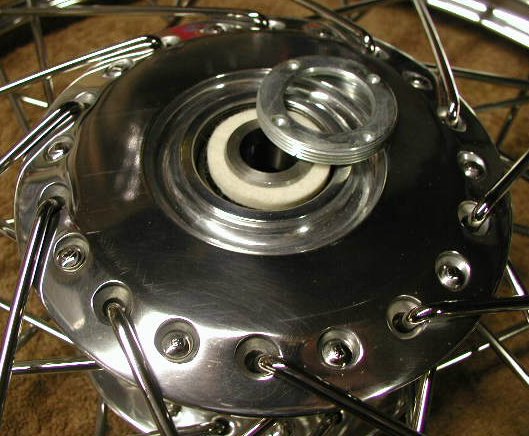 These parts are assembled in the order shown with the spacer fitting down on the wheel bearing, the seal fitting around the spacer and the lockring screwing into the hub.

The Lockring is tightened by using the factory spanner ( 06-3965). The current price for this spanner is DROPPED.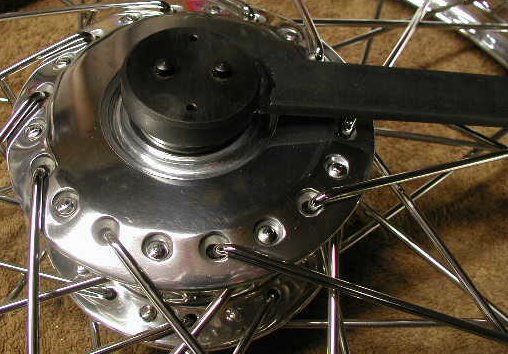 For information on using a sealed bearing instead of this seal, see the technical article: Wheel Bearing Upgrade Instructions
---
Return to Old Britts home page ….. Our Products, Ordering
Norton Parts …..Wheels, Brakes…..Brakes
---
This page was written and designed by F. H. Eaton & Associates if you have any questions or comments please contact us at info@fheaton.com