NORTON, Isolastic MK3 Conversion, Front
No Front Engine Mount Modifications Required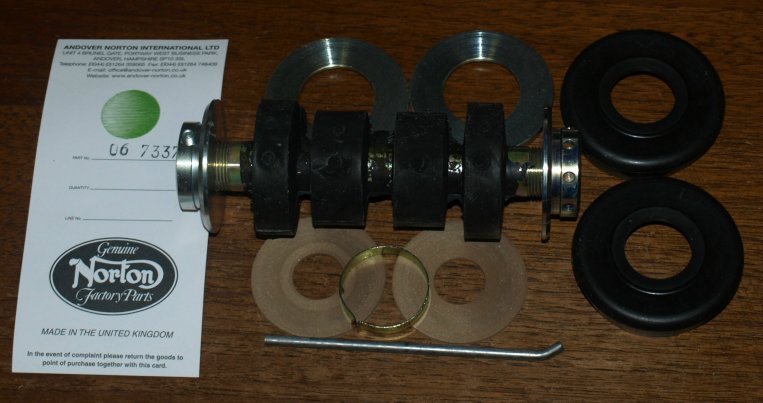 This front isolastic kit comes with all the parts shown above and with installation instructions.
The difference between this front conversion kit and the original front conversion kit is that the front engine mount does not have to be modified. This is accomplished because the end caps on this kit are thinner that the stock end caps. This also means that this kit is handed and must be install with the set screw end cap on the left, primary side, and the adjuster end cap on the right, timing side.
The price for this conversion kit (06-7337) is $112.55. and is current as of 12/14/17.
---
Return to Old Britts home page ….. Our Products, Ordering
Norton Parts …..Frame…..Engine & gearbox Mountings
---
This page was written and designed by F. H. Eaton & Associates if you have any questions or comments please contact us at eaton@oldbritts.com