Norton Wideline Featherbed Frame, Unpainted
The current price for this frame (part # 06-7201) is $0.00, as of 12/14/17.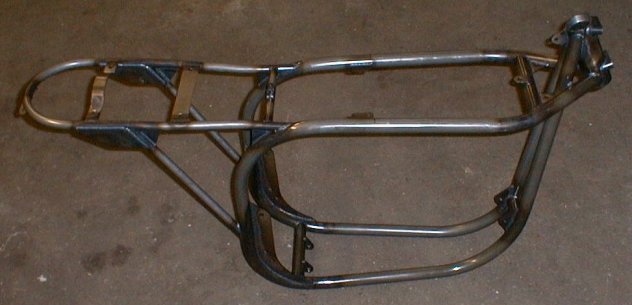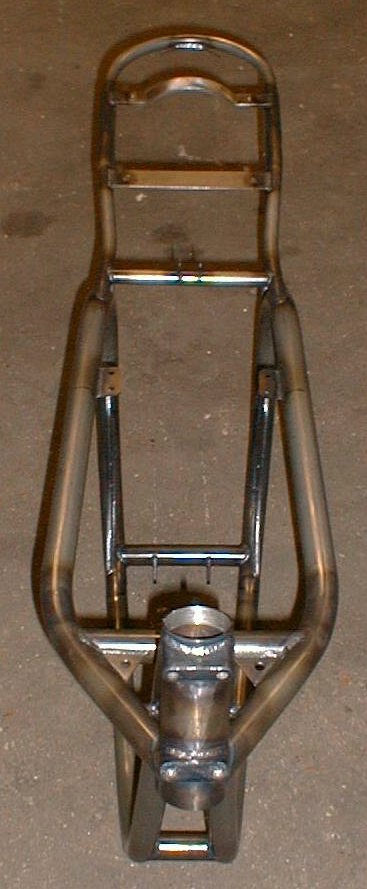 The Norton "featherbed" frame needs no introduction. When it first appeared in the early 1950's, standards of handling and road-holding were immediately established at a new level and this famous design has been used as the basis of countless "specials" ever since. Andover Norton has built a replica of the original "wideline" version using an original factory drawing, which incorporates fairing mounting bosses on the headstock. The Wideline frame material is cold drawn seamless mild steel tube, TIG welded and the bare frame weighs about 27 lbs. The front engine mountings are spaced 3 5/16" apart, as used for twin-cylinder engines, and the frame is supplied unpainted.
A swinging arm will be available in the future, as an optional extra.
The following are detailed pictures of this frame: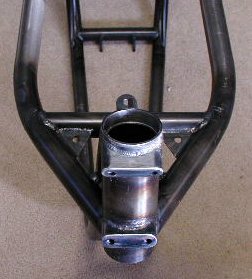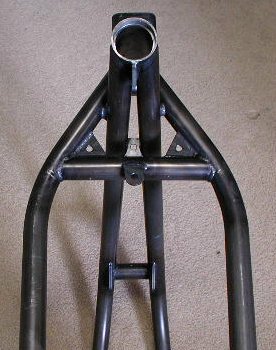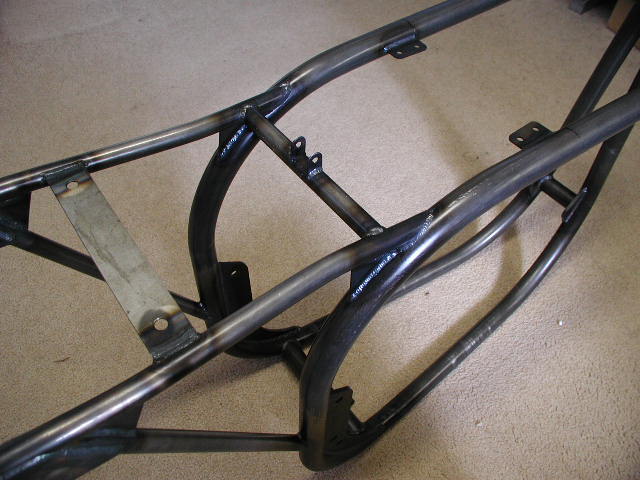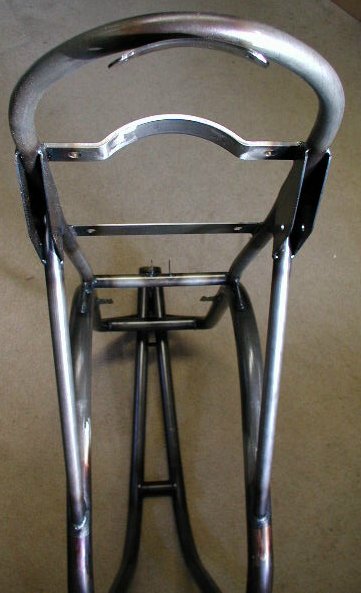 ---
Return to Old Britts home page ….. Our Products, Ordering
Norton Parts….Frame, Swing Arm
---
This page was written and designed by F. H. Eaton & Associates if you have any questions or comments please contact us at info@fheaton.com