MK3 Commando Frame, Good for 750 or 850, Unpainted
The current price for this frame (part # 06-5632) is $0.00, as of 12/14/17.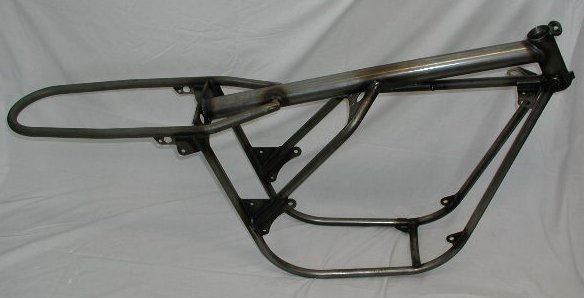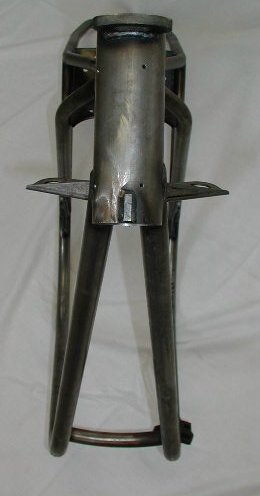 There are three Commando frames available from Andover Norton, but we only stock this one frame since it the most versatile. This frame is exactly like the 750/850 Commando frame (part number 06-2002) except for the MK3 seat locking plates (as shown in the fourth picture). If you do not want to use the hinged MK3 locking seat, the brackets also accommodate mounting the seat with just the knurled nuts. This frame normally comes painted black from the factory, but we choose to get this frame prior to painting, since most of our customers like to powder coat their frames. We can special order this frame painted. This frame only weighs around 26 pounds.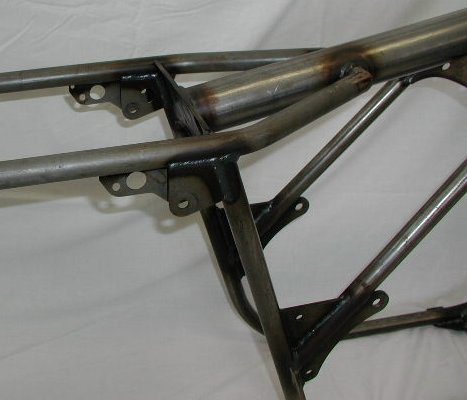 This picture shows the seat brackets which can be used for the pre-MK3 seat or the MK3 hinged, locking seat.
The following are detailed pictures of this frame: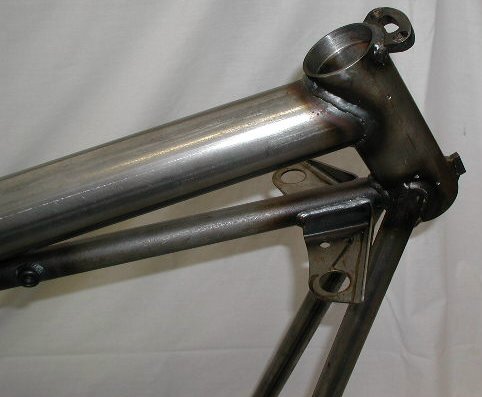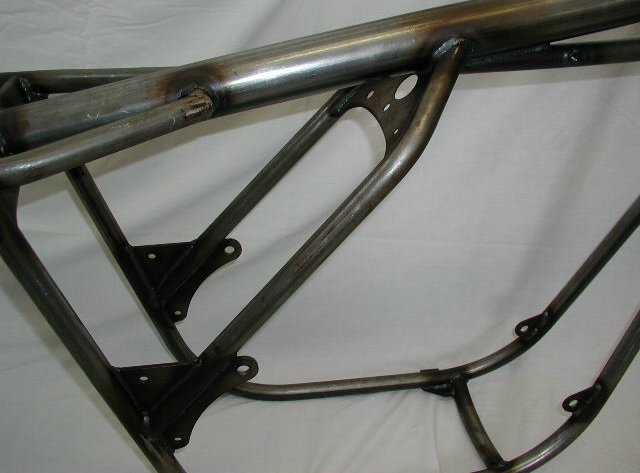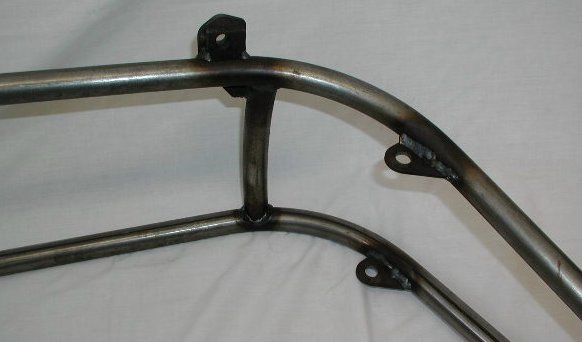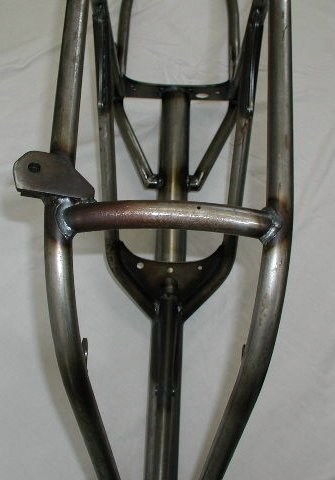 ---
Return to Old Britts home page ….. Our Products, Ordering
Norton Parts….Frane, Swing Arm
---
This page was written and designed by F. H. Eaton & Associates if you have any questions or comments please contact us at info@fheaton.com