Fuel Filter Kit for our Mikuni Single Carb Fuel Lines
The price of this kit (part # 06-5192/MFK) is $8.13 and is current as of 12/14/17.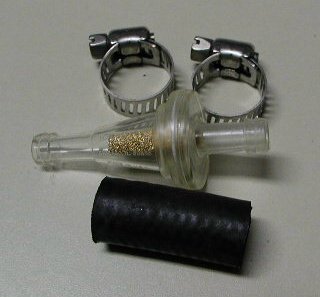 This is what is included in the kit.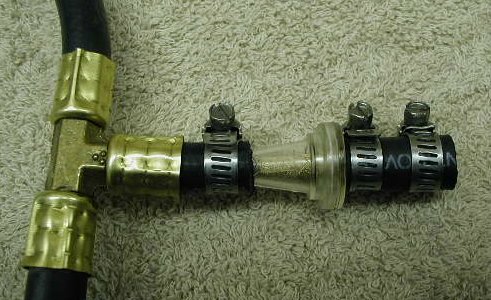 You will need to cut the end of our Mikuni Single Carb Fuel Line Assembly, the end that fits into the carb, so that it only 5/8" sticks out past the end of the brass ferrule as shown in the above picture. Make sure when you install the filter as shown above you have the flow arrow pointing towards the carb.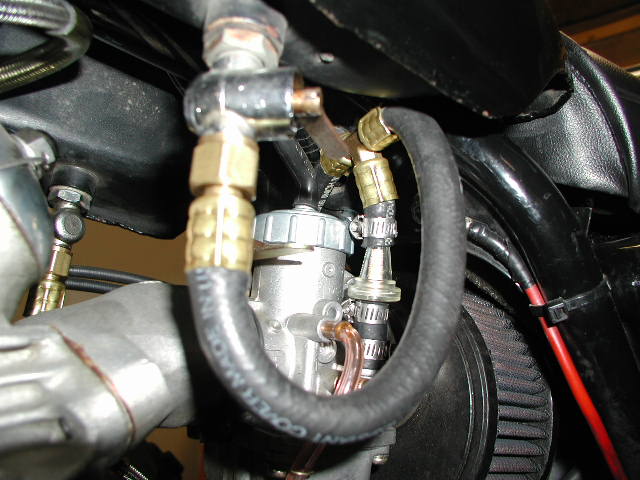 As you can see this is a tight fit under the tank, but it does fit and since the Mikuni does not have a fuel filter as part of the inlet as Amal carbs do, a filter is a good idea.
---
Return to Old Britts home page ….. Our Products, Ordering
Norton Parts …..Carburators
---
This page was written and designed by F. H. Eaton & Associates if you have any questions or comments please contact us at info@fheaton.com