Breather Hose, Braided Stainless Steel. 850cc
The current price for this breather hose (part # 06-2619/A) is $46.00, as of 12/14/17.
This Breather Hose consists of one 22" braided stainless steel line (54-800122) and two end clamps (54-800123). This is the breather hose that runs from the top of the oil tank to the timing side crankcase breather on the 850cc Commandos.
The following picture shows this braided hose.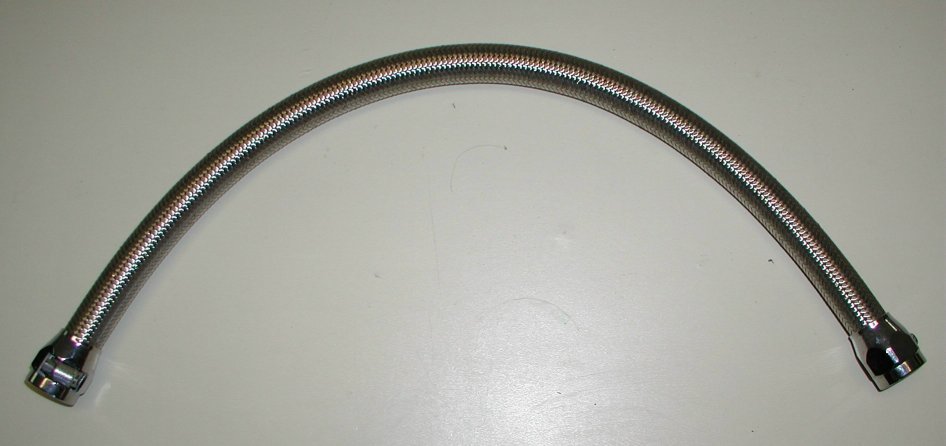 ---
Return to Old Britts home page ….. Our Products, Ordering
Norton Parts …..Frame…..Oil System
---
This page was written and designed by F. H. Eaton & Associates if you have any questions or comments please contact us at info@fheaton.com