7/8" Steering Stem Washer
Prices are current as of 12/14/17.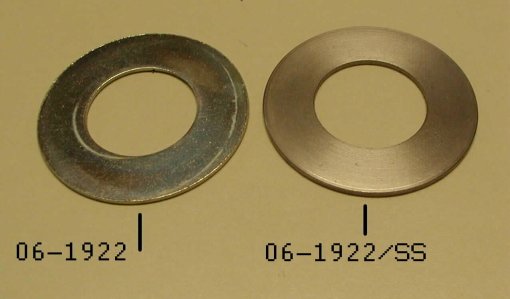 The washers, Stock on left, Stainless on right.
06-1912 -- Stock washer, $0.96.
06-1912/SS -- Stainless washer, $6.79.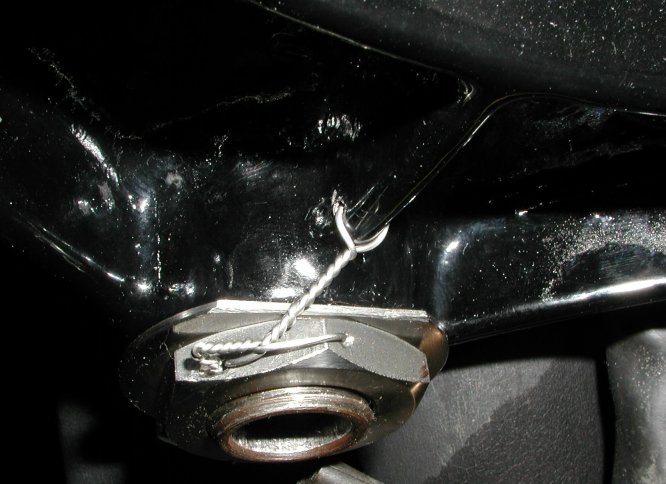 The stainless washer installed.
The stainless washer will not tab over like the stock washer. What you need to do is drill a 1/16" hole in the rib of the lower yoke and the steering stem nut and safety wire as shown in the above picture. Note: You also need to break off a section of the washer and this is easily done by placing the washer in a vise and bending it over.
---
Return to Old Britts home page ….. Our Products, Ordering
Norton Parts….Frame, Front Forks
---
This page was written and designed by F. H. Eaton & Associates if you have any questions or comments please contact us at infon@fheaton.com