Commando Kickstart Arms
Kickstart Arm Comparisons :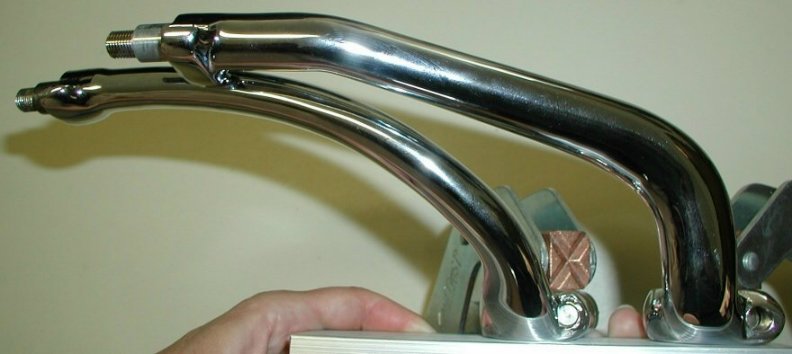 The Mk3 kickstart arm sticks out farther from the bike, providing more clearance between the kickstart and the muffler. In this picture the MK3 arm is on the right. The other advantage of the Mk3 kickstart arm over the pre-MK3 arm is the MK3 arm has a spring loaded detent to hold the pedal in the shut or open positions.


The MK3 arm is also on the right in this picture.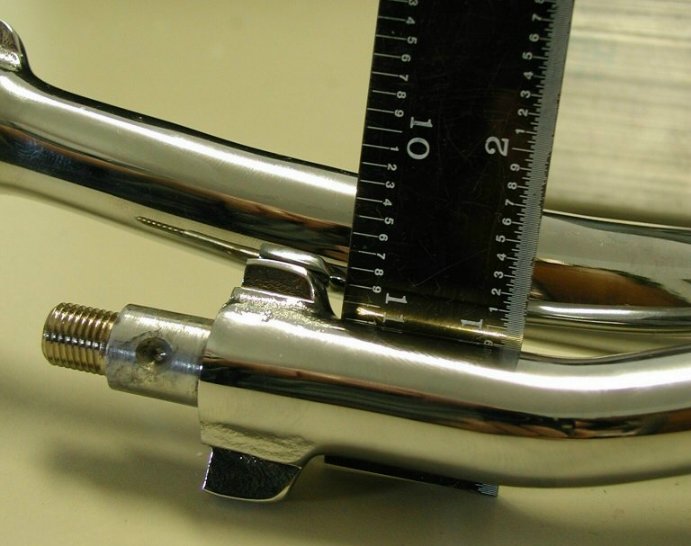 This picture shows that you gain about .8" more clearance with the MK3 kickstart arm.
Spring Loaded Pedal: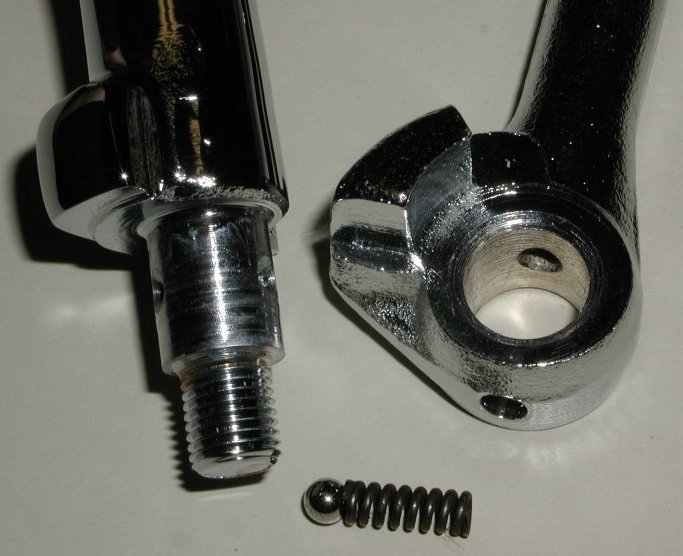 This picture shows the MK3 spring loaded pedal, ball bearing and spring along with the end of the MK3 arm showing where the ball recesses are drilled. If you wanted to upgrade your Pre-Mk3 kickstart arm to have a spring loaded pedal, the above picture should help in drilling the recesses.
Current Prices:

Prices are current as of 12/14/17.
Pre-MK3 kickstart arm (part # 06-1055, $125.16)
MK3 kickstart arm (part # 06-6397, $127.98)
MK3 kickstart pedal (part # 06-6398, $53.00)
MK3 kickstart detent ball bearing (part # 06-6400, $0.29)
MK3 kickstart detent spring (part # 06-6399, $3.05)
---
Old Britts Home Page….. Gearbox, Kickstart, Gear pedal
---
This page was written and designed by F. H. Eaton & Associates. If you have any questions or comments, please contact us at
info@fheaton.com