Some notes about the 06-8069 (71 - 74) main wiring harness
Summary:
This article will hopefully help in the installation of this main wiring harness. As customers ask questions we will add notes to this article.
---
The wiring diagram for this harness: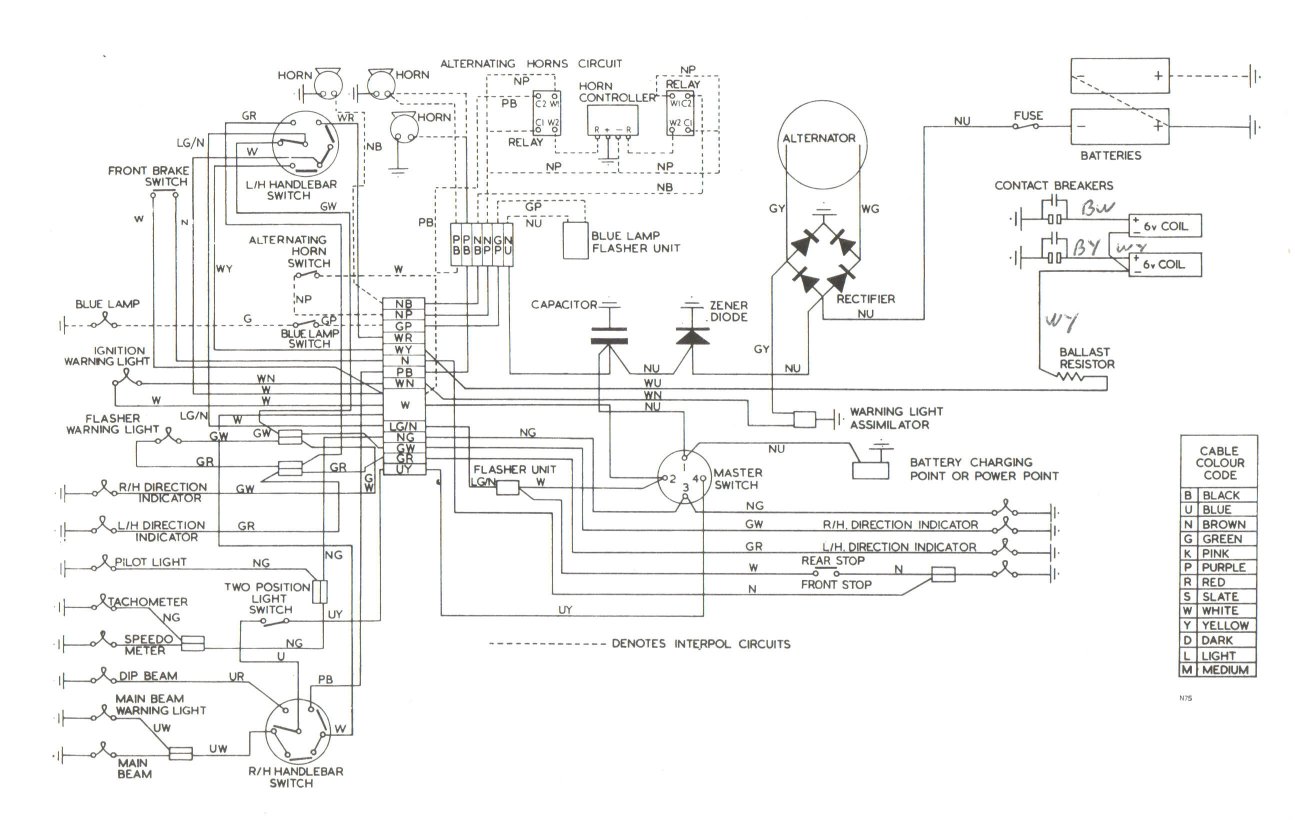 ---
How does the harness hook up to the coils, ballast resistor, points and condensers?: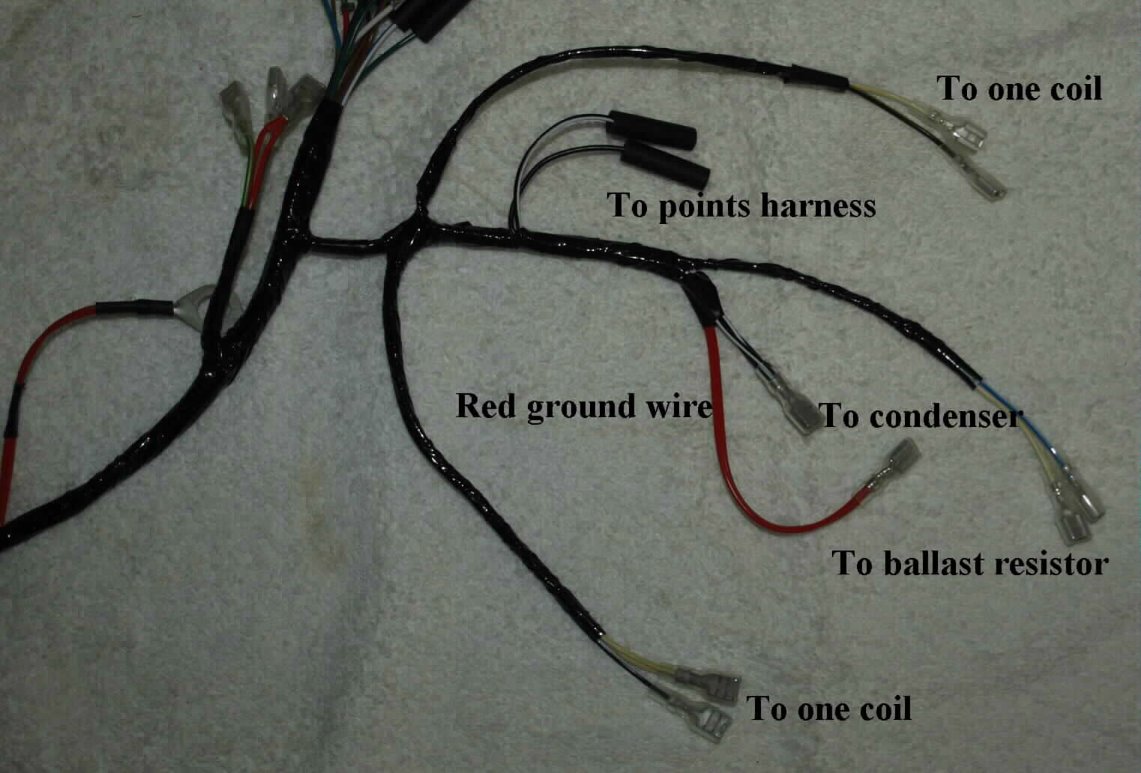 The old harness on your bike may have been modified over the years and may not have the same color codes as this harness. The above picture shows the front of the harness with the pig tails labeled as to what they hook to.
---
Return to Old Britts home page ….. Technical Articles
---
This page was written and designed by F. H. Eaton & Associates if you have any questions or comments please contact us at infon@fheaton.com